Welcome to All Saints CBS
All Saints has re-opened for 10:00am services...
On September 20th we reopened our Church building, and proudly welcomed over 70 Parishioners back to our public worship. Our September 27th 10:00am service will continue to utilize the BAS morning prayer liturgy, and on October 04th we will be restarting our 10:00am Holy Eucharist celebration, and based on our experiences, additional services may be offered as time goes on.
To re-open in a safe and healthy manner, we all must accept that the "new normal" for our Sunday gatherings will look a little different from what we had enjoyed prior to COVID-19. However, that is not to say that we will not once again enjoy that warm feeling of fellowship as we worship together with family and friends. Currently, depending on family bubble sizes, our maximum building capacity is 100 persons. We are pleased to inform you that on Sunday past we had 71 Parishioners in attendance.

There are a number of new safety and health processes and regulations that we must follow, based on directions from the Chief Medical Officer of Health (CMOH), and the Diocese of Eastern Newfoundland and Labrador. This 'new normal' will be a learning experience for us all, and we ask for your continued patience and understanding as we implement these new regulations. We can all expect to see continuing changes as our learnings evolve with our experiences.
The following are a few of the major highlights, however, please click here for more details, and if you could, we ask that you print and share them with family and friends:
1. Everyone must Pre-Register with our Parish Office prior to each service, utilizing a questionnaire as per the CMOH guidelines. If you are not pre-registered, we are not permitted to allow you to attend the service. Please do ask us to make exceptions - we are not permitted. Also, you are not permitted to pre-register for multiple services.

2. We have three convenient ways for you to Pre-Register:
Call our Parish Office, any time during normal business hours, at 834-4501. Please call early so that the office does not get overloaded towards the end of the week. Registration for each week will cease at noon on Fridays.
Register online, using our web-based registration form, which must be submitted by noon on Fridays - Click Here.
Download printable registration form, to be completed and dropped at the office by noon on Fridays - Click Here.
3. The Diocese strongly recommends and encourages Parishioners to not utilize common use items such as books and hymnals. To enhance your health and safety, before entering the Nave you will be provided with a one-time-use order of service

4. Face masks must be worn at all times, except when seated in your pew

5. Six feet of physical spacing should be maintained at all times between family bubbles
6. Only every alternate pew will be opened
(click here for pew layout)
,
and Parishioners will be escorted to their assigned. Please do not ask to go directly to your 'normal' pre-COVID pew - we are unable to do that at this time.
7. Singing is permitted only while wearing a mask, and facing forward in your pew. At this time we are only permitted to sing one hymn together at the end of our service. However, lightly humming along during the music ministry throughout the service is permitted.

8. When the service has ended, please exit the building as promptly as possible, following the directions of our ushers. Please do not congregate around the exits, and please respect the 6 feet spacing guidelines whenever outside your family bubble.
Once again, please understand that Provincial and Diocesan guidelines are continuously changing as new learnings become available. We will be posting more details regarding All Saints as time goes on. In the meantime, we encourage you to follow the Diocese's updates here and keep checking back at our All Saints website.
Join Us for Sunday Services
Effective September 20th we will be re-opening our Church building for our 10:00am services, however, pre-registration is required. Click here for the procedure to be followed. We will continue to pre-record our 08:30am service for those unable to attend at 10:00am. To view our pre-recorded services, please click one of the Prayer Books to the left or right.

On September 27, 2020 we celebrate the 17th Sunday after Pentecost. "If you have any encouragement from being united with Christ, if any comfort from His love, if any fellowship with the spirit, if any tenderness and compassion, then make my joy complete by being like-minded, having the same love, being one in spirit and purpose". Philippians 2: 1-2
1 - Diocese of Eastern NL - COVID Updates
2 - Government of Canada COVID Updates

3 - Government of Newfoundland and Labrador COVID Updates

Do we have your eMail address ??
We would love to have your email address so that we may include you in our email bulletins and information notices. Please click here.
Beware of an eBay gift card email scam...
We are aware that on Friday there were a number of parishioners who received emails from what appeared to be legitimate friends, eventually asking for their help in purchasing eBay gift cards to help out a cancer patient. The typical opening email goes like this, "Hi , let me know when you receive this message, I need you to assist me on something important. Thanks". You are well advised to simply delete the email, and advise your friend who had been spoofed.
200919
eGivings Program
Now is a good time to consider signing up to our eGiving program, which is an excellent way to continue your financial support of your Parish during this COVID-19 Pandemic. It is a very quick and easy process. The quickest and most convenient way is to complete the web-based form here. As soon as you click the SEND button, your work is done, without leaving your home! You may also download a printable authorization form here, and when you have completed the form, you can email it to donations@allsaintsparish.ca or you can place it in our mail drop-slot, which is located at the top of the stairs, just to the left of the main entrance of our Parish Hall. If you have any questions, please call our Office at 834-4501.
Kids Corner
Today's Old Testament Reading tells us The Story of Moses.

Please click the Kids Corner button to the left to reach our resource area for a variety of Christian Youth Education activities. If you would like to be a part of this exciting Ministry, please let us know by clicking here. Stay tuned for a new craft activity each Sunday....
COVID-19 Impacts on All Saints
COVID-19 continues to be a moving target, and we are continually monitoring the latest from the Province's Chief Medical Officer (here), as well as those of the Diocese of Eastern Newfoundland and Labrador (here). The re-opening of Church buildings within the Eastern Diocese must adhere to the guidelines document, "Many Members, One Body" (here).
_________________________________________________

Our Parish Hall is closed to the public for all activities. We can be reached during our normal office hours (Monday - Friday, 09:00am - 4:00pm) at 834-4501, or via email at office@allsaintsparish.ca
Our Clergy are always available, and may also be contacted as follows:

Rev Sam 689-4501
Rev Wayne 764-8833

To deliver correspondence to our Office, and to continue with your financial support, we encourage you to utilize our secure drop-box located at the top of the stairs, just to the left of the main entrance of our Parish Hall.
Regardless of how stressed and worried this pandemic may make you, always remember that God is With Us
Alongsiders' Prayer Schedule

Our Alongsider's Team would like to make their monthly prayer services available to you simply by clicking here.
Alongsiders are members of our Parish who, due to circumstances of sickness, mobility, age, etc., can not physically attend a worship service at our Church. However, they still want to be part of the worship, and where possible, to help from home.
The Alongsiders program accomplishes this. Each month, a service for each Sunday is prayerfully put together, similar to the in-Church service, and is then delivered to each Parishioner as part of a home visit. A vital part of our ministry is 'praying alongside' our brothers and sisters in Christ. Currently we have 14 members in the Parish of All Saints.
Bishop Geoff is Retiring
On August 26, 2020, Bishop Geoff announced his retirement. Read his announcement here.

The Chancellor of the Diocese of Eastern Newfoundland and Labrador, Canon Brad Wicks Q.C., in consultation with the Episcopal Commissary and Diocesan Executive Officer, Archdeacon Sam Rose, and the Diocesan Executive Committee have been directed to begin the constitutional process leading toward an Electoral Synod on Saturday, November 02, 2020. The details of the Electoral Synod may be followed here.
It's been a while since the Watoto children and their leaders were last here at All Saints. In fact, at that time our Church was undergoing major renovations, and our Altar floor was nothing but bare exposed plywood. And before they departed, all the Watoto children and their leaders each signed their names on the bare plywood floor. So in a way, under that bright altar carpet, the Watoto children are still with us.

Watato, through our Mission Team Leader, Joanne, have asked us to share the following links with you:
Rector Letters
Bishop Geoff Articles
:: Interview with Andrea Penton 200625 :: 5th Pastoral Letter on COVID-19 (200624) :: Interview with Rev Khaliah Kinkead Dawkins 200620 :: Letter from House of Bishops on Racism 200608 :: Survival as Mission 200605 :: Be Ye Kind 200529 :: Bishop's Writings and Updates Various
Anglican Life
Newspaper of the Three Anglican Dioceses in Newfoundland and Labrador: June 2020
eMail Update Campaign
We are continuing to be innovative in our attempts to maintain contact with our Parishioners. One of the most immediate ways to get a message out is via email, which today is frequently used by people of all ages. We are currently updating our current email list, and to add the many Parishioners for whom we do not currently have an email address. Towards that end, we will be calling Parishioners, and for those who are willing to be contacted via email, we will solicit your details. To help with this process, we invite you to fill in the comment form at the bottom of this page.


The Candle

The Candle is our weekly news bulletin, which shines a light on what's happening in our Parish !!

It is distributed to our congregation at each Sunday morning service, and is also available at our Church Office for pickup. You can also download a copy of the current or any past issues by clicking here. It is here that you will also find our Memorial Booklets as well.

If you would like to sponsor the The Candle for a particular Sunday morning, just call our office at 834-4501, or send us an email at office@allsaintsparish.ca
Announcements must be received by Wednesday at 3:00pm in order to ensure it will be inserted into the upcoming edition. Memorial Offering notices and Thank Offering notices should be received at least one week before your request is expected to be published.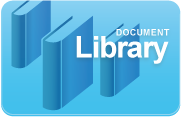 Annual Reports
Baptism Information
Cemetery Guidelines Handbook

Marriage Application
Marriage Information Handbook
Rental Agreements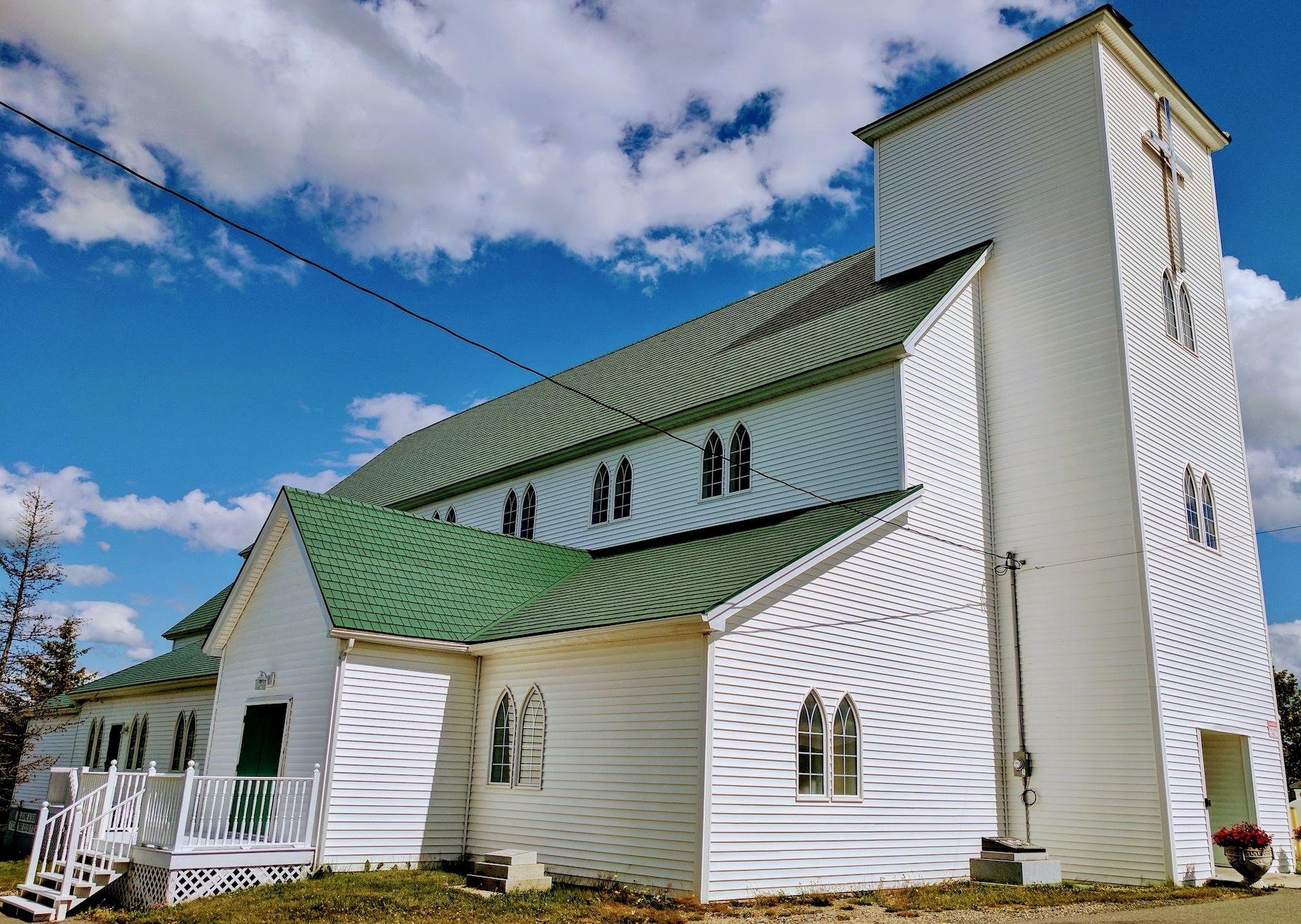 About All Saints

Our Vision - We are a vibrant Christian Community transformed through the power of Jesus Christ. We are a Church that is intensely Kingdom focused, fervently praying, compassionately loving people, and relentlessly pursuing God's presence.

Our Mission - To lead people into a growing relationship with Jesus Christ through Christian Education, Pastoral Care, Outreach and Fellowship.

Our Values - Faith in Jesus Christ, Passion for the Gospel, Respect for all people, Kindness, Honesty, Spiritual Growth, and Worship as a privilege and power of meeting God together with other believers' Community
We are - a place of life and opportunities, a gathering of Jesus Christ's followers, a growing community, a place for people to explore and develop their faith, a place where people who lead busy lives can be refreshed, a centre for worship in various styles.

Our Ministries - Both Lay and Ordained work together to fulfill our call to ministry through a variety of means including - Alongsiders Prayer Ministry, Anglican Church Women, Baptismal Preparation, Beyond the Altar Rail, Bible Studies, Choir, Church Lads Brigade, Follow Up, Funeral Receptions, Godly Play, Home Visitation, Marriage Preparation, Men's Fellowship, Mission and Outreach, Praise Bands, Servers Guild, and Stewardship.

Yes, we are indeed a family of worshiping Christians, dedicated to Christian Education, Spiritual Growth, Pastoral Care, Outreach and Fellowship.