Avoid internet myths regarding COVID-19 Pandemic

Government of Newfoundland and Labrador COVID-19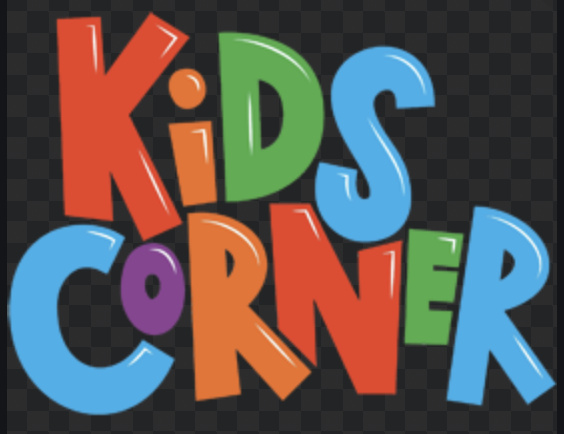 This COVID-19 pandemic is offering many challenges for us all, none the least of which are the children of our Parish. In keeping with the season and our upcoming Palm Sunday, many thanks to Joanne for providing this fun craft activity which should keep them challenged for a short while, and will provide an opportunity for them to continue with their Christian Youth education. Click here to download this palm-cross craft activity. Perhaps you could send us a pic of your creation, and we will post it here on our website, in our new "soon to be created" Kids Corner page.
Virtual Church Services - Resilient and positive people always take challenges and turn them into opportunities! The Parishioners here at All Saints have been a resilient and vibrant group for generations, which is why we are not going to let this COVID-19 pandemic deny us the opportunity to celebrate our traditional Sunday morning services, just as we and our grandparents have been doing for decades. So here's the All Saints solution!!!

Each week Rev Wayne, Rev Sam, and our organist Gloria will be recording an 08:30am BCP service, and a 10:00am BAS service. To view our most recent Sunday services online, simply click one of the prayer books on either side of this message. They are also available from our Facebook page. These recordings will continue with our regular Sunday services, as well as our upcoming Maundy Thursday, Good Friday, and Easter Sunday services. You will find all of our archived service videos here.

Additionally, for those of who do not have access to these online tools, we will be developing a bi-weekly "printed liturgy" that will be delivered to their Canada Post mailbox. Hopefully these liturgies will bring them some form of comfort, and will ensure them that they are not in this situation alone.

We need and would appreciate your feedback via the comment form at the bottom of this page as we, too, are just learning how to operate effectively in this new 'virtual' world of ours. As well, we are trying to enhance our email distribution list so that we can get information out to you as quickly as possible. Again, just pop down to the comment form below. In fact, if you know of a Parishioner who is NOT connected via the various internet tools (website, email, YouTube and FaceBook), why not let us know that as well via the comment form below. We truly welcome all your constructive thoughts and ideas to help us ensure All Saints remains vibrant and visible through these challenging times.

COVID-19 impacts on activities at All Saints -
The coronavirus pandemic (COVID-19) has created much uncertainty for everyone in our community, and is having many serious repercussions on our normal daily lives. We are attempting to keep this site updated to reflect the latest from the Province's Chief Medical Officer, as well as those of the Diocese of Eastern Newfoundland and Labrador.
Consequently, the following measures are now in effect relative to All Saints Parish CBS:
All regular Church services, including funeral services have been cancelled
Funeral graveside services are permitted, however, they must be limited to only five people, including the clergy and funeral director. All persons must maintain the recommended safe two meter physical spacing (six feet)

Wedding ceremonies are currently under review, and something will be announced in the near future. If you have questions, please call our Parish Office at 834-4501. These ceremonies would have to be limited to only five people, including the clergy. All persons would have to maintain the recommended safe two meter physical spacing (six feet)
Our Parish Hall is also closed to the public for all activities. Health and safety of all comes first, and we wish you and your families all the best in these challenging times.
For normal office inquiries we can be reached at 834-4501 during the hours of 08:00am to 3:00pm, Monday through Friday. Our email address is office@allsaintsparish.ca Any items you would like to leave for our office, including correspondence, offertory envelopes and donations, etc., we ask that you please use our secure drop-box located at the top of the stairs, just to the left of the main entrance of our Parish Hall.
Our Clergy are still available during normal office hours, as well as for "7 / 24 emergency" contact:
Rev Sam 689-4501
Rev Wayne 764-8833
Regardless of how stressed and worried this pandemic may make you, always remember that God is With Us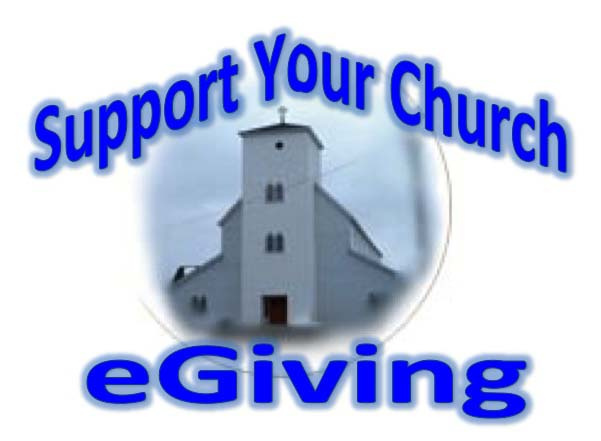 Now is a good time to consider signing up to our eGiving program, which is an excellent way to continue your financial support of your Parish during this COVID-19 Pandemic. It is a very quick and easy process. The quickest and most convenient way is to complete the web-based form here. As soon as you click the SEND button, your work is done, without leaving your home! You may also download a printable authorization form here, and when you have completed the form, you can email it to donations@allsaintsparish.ca or you can place it in our mail drop-slot, which is located at the top of the stairs, just to the left of the main entrance of our Parish Hall. If you have any questions, please call our Office at 834-4501.
Before you know it, Easter will be upon us. Easter Sunday is the day we celebrate Jesus Christ's resurrection. The name Easter is believed to have come from the word Eostara, meaning the goddess of rebirth.

Once again we are asking Parishioners who would like to place an EASTER MEMORIAL in our Easter Memorial Booklet, to please get it to our Office at your earliest convenience. We will be posting the booklet on our website, and it can be found on The Candle page here.
Due to the COVID-19 shutdown, you will be restricted to using either our drop-box (located at the top of the stairs, just to the left of the main entrance of our Parish Hall), or our email at office@allsaintsparish.ca, or by calling us at 834-4501. Donations associated with these memorials may also be either dropped off at the drop-box, or by emailing an eTransfer to donations@allsaintsparish.ca

We would also like to encourage you to please continue with your normal Weekly Offerings, Memorial Offerings, and Thank Offerings, etc., either by dropping them at our drop-box, or by emailing an eTransfer to donations@allsaintsparish.ca

Reaching out by email
- We are continuing to be innovative in our attempts to maintain contact with our Parishioners. One of the most immediate ways to get a message out is via email, which today is frequently used by people of all ages. We are currently updating our current email list, and to add the many Parishioners for whom we do not currently have an email address. Towards that end, we will be calling Parishioners, and for those who are willing to be contacted via email, we will solicit your details. To help with this process, we invite you to fill in the
comment form
at the bottom of this page.

Alongsiders April Prayer Services - Our Alongsider's Team would like to make the April 2020 prayer services available to you simply by clicking here. Alongsiders are members of our Parish who, due to circumstances of sickness, mobility, age, etc., can not physically attend a worship service at our Church. However, they still want to be part of the worship, and where possible, to help from home.
The Alongsiders program accomplishes this. Each month, a service for each Sunday is prayerfully put together, similar to the in-Church service, and is then delivered to each Parishioner as part of a home visit. A vital part of our ministry is 'praying alongside' our brothers and sisters in Christ. Currently we have 14 members in the Parish of All Saints.
Pastoral letters from Rev Wayne: Letter-1 Letter-2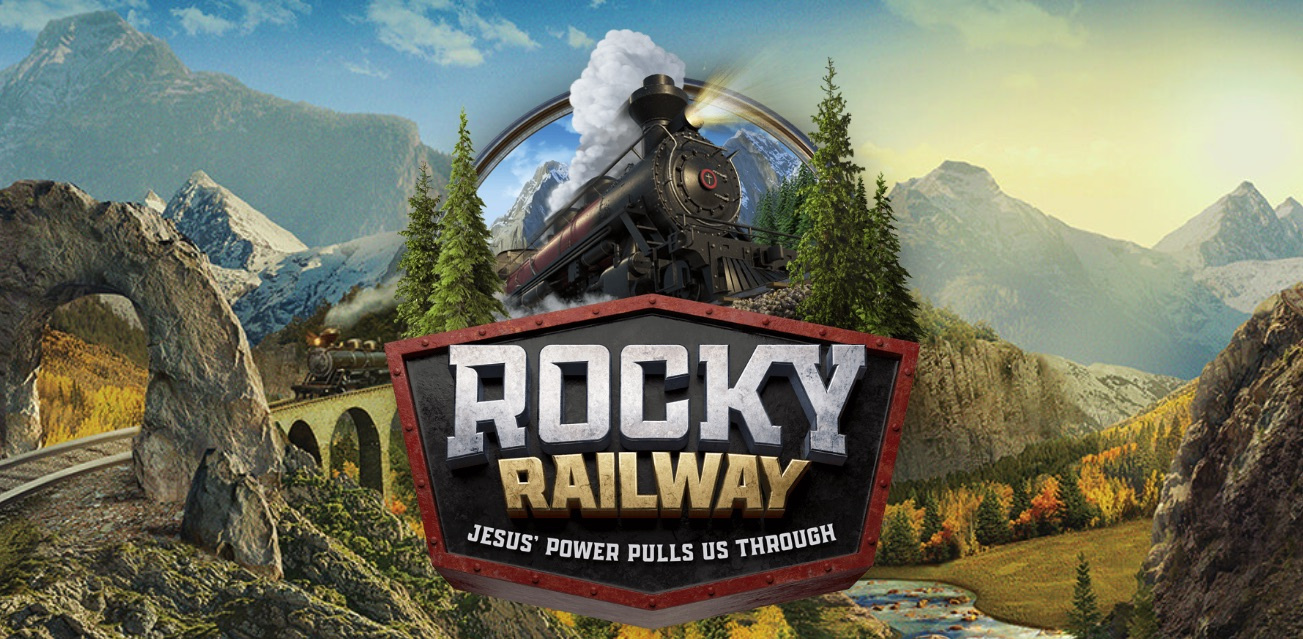 Vacation Bible School - We are sorry to announce yet another casualty of the COVID-19 pandemic. Our VBS program that had been scheduled for June 29th to July 24th has unfortunately had to be put on hold until further notice. Our program this year was going to be an exciting one, whose title theme was Rocky Railroad. Please stay tuned for any new updates that might become available. Our sincere apologies for this disappointment - yours and ours.

An Irish Blessing Melody - Is all the current noise surrounding the COVID-19 pandemic overwhelming you, and causing you excessive stress? Do you just wish you could break away, even if only for a few moments to relax? This Irish Prayer will help slow you down, especially if you are starting to doubt God's presence. This version is an adaption by Phil Coulter, and narrated by Rona Downey. The text and music are by Phil Coulter. We hope that you find it peaceful and relaxing, and that it helps to once again centre God in your thoughts. So sit back, turn up your speakers, and just relax... Start
Pastoral Letters from Bishop Geoff concerning the COVID-19 pandemic impacts may be viewed here. However, to read his most recent letter sent on March 27th, click here.


The Candle

The Candle is our weekly news bulletin, which shines a light on what's happening in our Parish !!

It is distributed to our congregation at each Sunday morning service, and is also available at our Church Office for pickup. You can also download a copy of the current or any past issues by clicking here.

If you would like to sponsor the The Candle for a particular Sunday morning, just call our office at 834-4501, or send us an email at office@allsaintsparish.ca
Announcements must be received by Wednesday at 3:00pm in order to ensure it will be inserted into the upcoming edition. Memorial Offering notices and Thank Offering notices should be received at least one week before your request is expected to be published.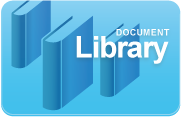 Annual Reports
Baptism Information
Cemetery Guidelines Handbook

Marriage Application
Marriage Information Handbook
Rental Agreements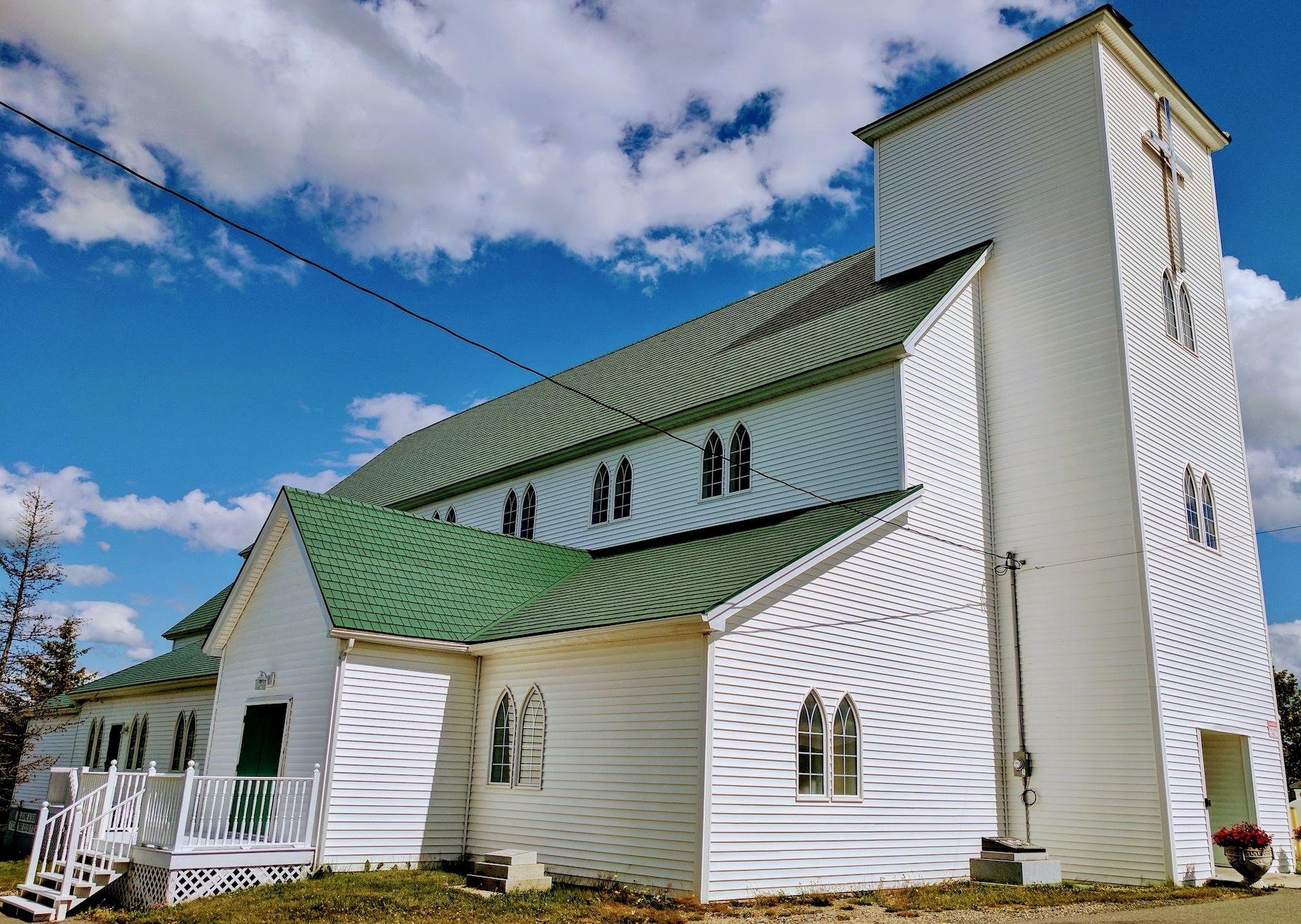 About All Saints

Our Vision - We are a vibrant Christian Community transformed through the power of Jesus Christ. We are a Church that is intensely Kingdom focused, fervently praying, compassionately loving people, and relentlessly pursuing God's presence.

Our Mission - To lead people into a growing relationship with Jesus Christ through Christian Education, Pastoral Care, Outreach and Fellowship.

Our Values - Faith in Jesus Christ, Passion for the Gospel, Respect for all people, Kindness, Honesty, Spiritual Growth, and Worship as a privilege and power of meeting God together with other believers' Community
We are - a place of life and opportunities, a gathering of Jesus Christ's followers, a growing community, a place for people to explore and develop their faith, a place where people who lead busy lives can be refreshed, a centre for worship in various styles.

Our Ministries - Both Lay and Ordained work together to fulfill our call to ministry through a variety of means including - Alongsiders Prayer Ministry, Anglican Church Women, Baptismal Preparation, Beyond the Altar Rail, Bible Studies, Café Experience, Choir, Church Lads Brigade, Follow Up, Funeral Receptions, Home Visitation, Marriage Preparation, Meals on Wheels, Men's Fellowship, Messy Church, Mission and Outreach, Praise Bands, Prison Ministry, Servers Guild, Stewardship, and Sunday School

Yes, we are indeed a family of worshiping Christians, dedicated to Christian Education, Spiritual Growth, Pastoral Care, Outreach and Fellowship.