October 24, 2021 - 22nd Sunday after Pentecost

Our Saviour Jesus Christ has abolished death, and brought life and immortality to light though the Gospel. 2 Timothy 1: 10
Scripture Readings: Job 42: 1-6, 10-17 Psalm 34: 1-8 Hebrews 7: 23-28 Mark 10: 46-52

New Compulsory Government Vaccination Record Policy
"Effective October 22, 2021, the Government of Newfoundland and Labrador has mandated that you must be fully vaccinated, or have an approved medical exemption in order to attend a faith-based gathering. All individuals over the age of 12 must present official proof of vaccination and identification before being permitted entrance into this building."

Official Proof of Vaccination Can Be:
1. Electronic QR code provided by the Government of NL, saved on a mobile device (Government Preferred)
2. Physical copy of the QR code as provided by the Government of NL (Government Preferred)
3. Physical copy of a COVID-19 vaccination record issued by Government of NL
4. A physical or electronic copy of an official vaccination record issued outside NL
Proof of Identity must also be provided in the form of an official document issued by a government, public body, or educational institution which includes the individual's name and date of birth and, for individuals 19 years of age or older, also includes a photograph. If the individual is known by the person obtaining proof of vaccination, proof of identity is NOT required.

If you do not have the technology or skills to access your QR code online by yourself, perhaps you could try one of the following:
Ask a family member or friend to help you either download it to your smart phone, or to print it for you
Take your MCP card to your nearest public library

, and they will download it for you, and will either print it or place it on your smart phone.

Hours of operation for the CBS Library in Manuels is as follows:
Tuesday 12:00pm-4:00pm

Wednesday 3:00pm-7:00pm

Thursday 12:00pm-400:pm

Friday 12:00pm-4:00pm

Saturday 10:00am-2:00pm
3. Request a printed copy directly from the NL Government by calling 1-833-951-3859.
Click
here
to go directly to the NL Government Vaccination Passport website.

Confirmation Classes Starting at All Saints
Our next Confirmation Class is on November 7th at 2:00pm in the lower level of the Parish Hall. It will be a 2-hour Sunday afternoon session, and will continue again on November 21st, and December 12th
If you have not yet registered, and will be age 11 by December 31, 2021, please contact:
Joanne Simfukwe at 682-8103 or
joannesimfukwe@gmail.
com
Parish Hall Heater Replacement Campaign !!!
We need your help!! Vestry has just recently approved the expenditure of $13,000 for the replacement of six large heaters and thermostats in the lower level of our Parish Hall. This is both a safety and revenue affecting issue. Over the past winter, for safety reasons, we were forced to turn off the electrical breakers to these units, and fortunately (or unfortunately), due to the COVID shutdown, we did not have any activities planned for this space. But now, fortunately, things are looking somewhat brighter with respect to getting a little closer back to normal.
We have been fortunate to have a parishioner who is an electrician, and he has been gracious enough to help us "cripple along". Unfortunately, the time has come that we are now forced to act. With the colder fall and winter months quickly setting in around us, we run the risk of losing some much-needed revenue that we typically generate from this facility. This includes a significant long-term rental contract, ongoing clinics such as blood collections, flu shots, and COVID vaccinations, to name just a few. This facility is also used for a number of our own major internal fundraising events such as our Fall Fair, ACW Dinners and Take Outs, and other catered events. As well, our weekly Wednesday Tea Room Luncheons could be in jeopardy, which in itself would once again be heartbreaking.
We are establishing a special "Capital Donations Account" to track any funds that we hope to collect to help pay the costs of this important project. Vestry has received approval from the Diocese to temporarily borrow from one of our AJIF (Anglican Joint Investment Fund) accounts, which will eventually have to be repaid from donated Capital Funds.
We look forward to your continuing support with this special need and ask. You may place an envelope marked "Heater Replacement Fund" in the offertory plate, or send along an eTransfer to donations@allsaintsparish.ca with a note indicating "Heater Replacement Fund". Or you may simply drop by the Parish Office and use our secure drop-box, or pop into the office itself.
This is so important to the sustainability of our Parish. THANK YOU so much!!

Vestry
All Saints Anglican Parish CBS
Email: vestry@allsaintsparish.ca

We are so delighted that we are once again able to host our annual Fall Fair, even though we must adhere to a number of COVID restrictions. All tables for the Roast Beef Supper and the card game must be pre-booked for your family bubble. As well, you are required to bring along your proof of vaccination QR code, and your photo ID (if you are unknown to the folks on the door).
We look forward to your donations of:
· Crafts, baked goods, and any new quality items that may be used for both the fair tables upstairs, as well as our online auction
· We would also appreciate any donations of potatoes, turnip, and carrots etc. for our Soup Luncheon, as well as our Roast Beef Dinner
The current schedule of activities on November 11th is as follows:
· 12:00pm – All doors open, both upstairs and downstairs
· 12:00pm to 2:00pm in the Lower-Level Parish Hall - Soup & Sandwiches at a cost of $10
· 12:00pm to 4:00pm in the Upper-Level Parish Hall – All sales of goods
· 5:00pm in the Lower-Level Parish Hall – Roast Beef Dinner at a cost of $20, followed by a game of cards at a cost of $5
For any inquiries, please call one of the following: Enid at 682-9367, Aura at 682-3775, Barb at 834-4795, or Dot at 834-5052
Thank-you for your support !!!
The Fall Fair Committee
Special Thanks from the ACW
Our All Saints CBS ACW Team would like to pass along their sincere thanks to all those who purchased cold plate dinners (400 sold), as well as all those who helped out in any way with the preparation and distribution efforts. The winner of the home-made quilt was Tina Sampson, and the ticket was drawn by Mary Butler.
Once again, thanks so much, as we could not have had such a successful event without you gracious support!!
All Saints Tea Room - Every Wednesday at Noon
We would like to thank all those who continue to attend and support our Tea Room Luncheon every Wednesday at noon. We certainly look forward to seeing you each week for some great food, fun, and fellowship.
Please be aware that because of COVID regulations and limited seating capacity, you will have to pre-register. To help us avoid congestion at the door, especially with the upcoming unsettling fall weather, please contact Enid Haines @ 682-9367, or Aura Farrell @ 682-3775.
Flu Clinics at All Saints CBS Parish Hall
Eastern Health will be holding Flu Vaccination Clinics at our Parish Hall on November 18th, December 9th, and December 16th. If you would like to take advantage of this convenient location, why not take a moment and mark you calendar.
Parish Hall Available for Rentals
We are pleased to announce that our Parish Hall is once again available for rentals. Please make yourself familiar with the new revised guidelines listed below. Also, we encourage you to pass this along to family, friends, and business associates.
Meet Your Vestry
Many thanks to the 40+ Parishioners who attended our Annual General Meeting on Sunday evening (October 03). It was great to see such a good turn-out, considering that COVID has caused us to defer it for two years. There were six Vestry positions either elected or appointed as applicable, and the current Vestry membership which were commissioned at our 10:00am service on October 17th can be viewed
here.
All Saints CBS is Live-Streaming 10:00am Services
Every Sunday morning at 10:00am, All Saints Anglican Parish CBS will be live streaming our Holy Eucharist service on
FaceBook, and it will later be archived on
YouTube as well. While we are becoming familiar with this new technology, and adding a new feature each week, we may have a few bumps along the way. Please offer us your patience and feedback in this regard. We can be reached by emailing us at
communications@allsaintsparish.ca
Alongsiders' Monthly Prayer Schedule
Our Alongsider's Team would like to make their current monthly prayer services available to you simply by
clicking here.
Alongsiders are members of our Parish who, due to circumstances of sickness, mobility, age, etc., can not physically attend a worship service at our Church. However, they still want to be part of the worship, and where possible, to help from home. The Alongsiders program accomplishes this. Each month, a service for each Sunday is prayerfully put together, similar to the in-Church service, and is then delivered to each Parishioner as part of a home visit. A vital part of our ministry is 'praying alongside' our brothers and sisters in Christ. Currently we have 14 members in the Parish of All Saints.
Diocesan Guidelines for Worship and Parish Gatherings
"The old has passed away; behold, the new has come" (2 Corinthians 5.17 NIV)
The Diocese COVID-19 guidelines document,
The New Has Come (locally annotated), has been updated as of September 21, 2021. This new guidance has been devised based upon consultation and direction from Public Health, and is subject to change as further restrictions are eased or reinstated.
Some highlights of "
The New Has Come" guidelines:
Face masks

MUST be worn at all times except eating

Congregational and group singing permitted (maximum 30 minutes within a 60 minute service), and masks are mandatory

Each bubble must have their own entry/exit point

Pre-registration, while not mandatory, is still recommended, however, maintaining a contact tracing list is mandatory


Indoor public worship and faith based activities are limited to 500 people, providing physical distancing can be achieved

Physical contact between people is still not permitted - this would include handshaking, hugging, sharing the peace, and passing the collection plate

Home visitation is permitted, as well as acute care, long term care, and personal care homes

Faith formation gatherings of children are permitted, and should follow NL Gov "After School Programs" guidelines


Common use items such as prayer books and hymnals, etc is permitted if set aside 24 hours between uses

Consecutive multiple gatherings must allow time between them to avoid contact between those exiting and those entering, and for disinfecting

Food or drink provided at Church organized social gatherings must be individually served by designated servers who are wearing masks


Parish run social gatherings are permitted, while following specific guidelines

Indoor use of Church properties for private rentals is permitted, however, they must provide a contact tracing list, and must sign a designated policy statement
Do we have your eMail address ??
Now, more than ever, email is becoming one of the safest and quickest ways for our Parish to keep you informed. If we do not already have you email address on file, and you are not regularly receiving our bulletins and information updates, we would love for your to provide it to us.
Please email it to communications@allsaintsparish.ca, or simply please click here to complete our online email registration form.
Bishop's College 1971 Grad Reunion

There will be a reunion of the Bishop's College 1971 Graduating Class commencing at 7:00pm on Friday, November 19th at the Elk's Club 19 Carpasian Road. Due to the current COVID situation this will be an informal meet and greet event for graduates only (no guests). Note that COVID regulations will be followed.
If you are interested in attending, please send an email to
bishopscollege.1971grads@gmail.com or contact Linda Dicks at 693-9921 or Fred Marshall at 727-4346
Children's BBQ and Campfire an Overwhelming Success
Our Children's BBQ and Campfire which was held earlier in July was an overwhelming success. The rain finally let-up just before startup, and even though the wind was from the Northeast, it did not dampen the spirits of some 30 children, parents and grandparents.
As a follow-up, we plan to host another youth social early in the fall. Please stay tuned for details.

Now is a good time to consider signing up to our
eGiving program, which is an excellent way to continue your financial support of your Parish during this COVID-19 Pandemic. It is a very quick and easy process. The quickest and most convenient way is to complete the web-based form here. As soon as you click the SEND button, your work is done, without even leaving your home! You may also download a
printable authorization form here, and when you have completed the form, you can email it to donations@allsaintsparish.ca or you can place it in our mail drop-slot, which is located at the top of the stairs, just to the left of the main entrance of our Parish Hall. If you have
any questions, please call our Office at 834-4501.
Kids Corner
Please
click the Kids Corner button to the left to reach our resource area for a variety of Christian Youth Education activities.
If you would like to be a part of this exciting Ministry, please let us know by clicking
here.

The Candle - Our Weekly Newsletter
For many years now, our Parish has published our weekly information bulletin, The Candle, that was handed out at each Sunday service. It was our way to keep our Parishioners informed about what was happening in our Parish, and a medium to seek support when we needed it. The current COVID pandemic has offered many challenges to our community, none the least of which is our ability to physically gather together in person on a weekly basis for our faith worship. We also loose the ability to "really" carry out some of our traditions that helped bind and grow our family spirit.
The Candle, like most other things these days, is now shared digitally, and can be found not only on
our website, but we also attempt to email it to those for whom we have contact information for. To get added to that distribution list, simply
click here to send us your details.
We would also like to ask you that if you have any items you would like to share, such as birthday greetings (oh how we miss the fun spirit of our Birthday Sundays) or anniversaries, or even an article that you may have seen or read that you feel others might enjoy, please feel free to pass them along to communications@allsaintsparish.ca. Together we can start "feeling together" once more - if not in body, then in spirit.
Also, as you will note when you read The Candle, you have the opportunity to bring special attention to a loved one by actually sponsoring The Candle for a given week, or even place a full page memorial, complete with a picture.
2021 Offertory Envelopes
If you have not yet picked up your 2021 offertory envelopes, please pop by the Parish Office to pick them up, or simply request to have them delivered. In the interim, please continue using those from 2020, and simply place them in our mail drop-slot, which is located at the top of the stairs, just to the left of the main entrance of our Parish Hall. If you do not have any Church offertory envelopes, please simply use a plain white envelope, and write your name and envelope number (if you know it) on the outside, and then drop it in the drop-slot.
You may also e-Transfer us your offering using your bank's online Interac service simply by emailing it to
donations@allsaintsparish.ca. We always encourage you to consider signing up for our eGivings program which automatically sends us your offering at whatever interval you choose and are comfortable with. Please
click here to register online, or go to our website and download the
eGiving application. If you have
any questions, please email your Finance Team at
finance@allsaintsparish.ca, or call our Office at 834-4501.
Pandemic Messages from the Diocese
August 10, 2021 - Diocese of ENL - Guidelines Document - New COVID guidelines document, "The New Has Come"
COVID-19 Update Sites: Diocese of ENL -- NL Gov -- Gov of Canada
All Saints Pastoral Messages
April 04 - Rev Wayne and Rev Sam Easter Message -

Video

February 16 - Rev Wayne and Rev Sam -

Video

February 10 - Rev Wayne -

Letter
The Newspaper of the Three Anglican Dioceses in Newfoundland and Labrador:
April 29, 2021 -
February 2021 -
December 2020 -
November 2020 -
June 2020
If you are interested in placing an advertisement in our Anglican Life newspaper, please
click here for more information.
Anglican Journal
Click
here to view the January 2021edition of the Anglican Journal. It contains a couple of interesting articles regarding transformations within the Church, and the use of digital technology. The Anglican Journal is the national newspaper of the Anglican Church of Canada. Editorially independent, the Journal publishes news, features and opinion related to Anglicanism and religion in Canada and abroad. Click
here to view the General Synod Weekly
Frequently Used Links
For those unable to attend our in-person Church services, we are continuing to pre-record weekly services. These recordings may be viewed by clicking
here
. To locate the books below, simply click on the blue links.
The Common Lectionary
- These readings are from the Anglican Church of Canada's adaptation of the Revised Common Lectionary
The New Revised Standard Version (NRSV) of The Bible
- Be sure to select the NRSV version, which is an English translation of the Bible published in 1989 by the National Council of Churches.
The Book of Alternative Services (BAS). The contemporary, inclusive-language liturgical book used alongside the Book of Common Prayer (1962) (BCP) in most parishes of the Anglican Church of Canada.
The Book of Common Prayer (BCP). The short title of a number of related prayer books used in the Anglican Communion, as well as by other Christian churches historically related to Anglicanism.
Rev Wayne's Letters
Pastoral Letter 210210 ::
Advent & Christmas Message December 2020 ::
Pastoral Letter and COVID Appeal 201103 ::
COVID Update 200329 :: Letter-1
Rev Sam's Reflections
Christmas Greetings December 2020 ::
Kindness is Contagious 200610 ::
Give Back - Pay It Forward 200516
Bishop Sam's Messages
COVID Video Update 210209 ::
COVID Video Update 210128 ::
Christmas Greetings December 2020 ::
Message to the Diocese 201216
Primate Linda Nicholls' Messages
New Year's Day Message January 2021

The Candle

The Candle is our weekly news bulletin, which shines a light on what's happening in our Parish !!

It is distributed to our congregation at each Sunday morning service, and is also available at our Church Office for pickup. You can also download a copy of the current or any past issues by clicking
here. It is here that you will also find our Memorial Booklets as well.

If you would like to sponsor the The Candle for a particular Sunday morning, just call our office at 834-4501, or send us an email at office@allsaintsparish.ca
Announcements must be received by Wednesday at 3:00pm in order to ensure it will be inserted into the upcoming edition. Memorial Offering notices and Thank Offering notices should be received at least one week before your request is expected to be published.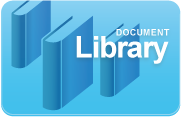 Annual Reports
Baptism Information
Cemetery Guidelines Handbook

Funeral Liturgies Handbook
Marriage Application
Marriage Information Handbook
Rental Agreements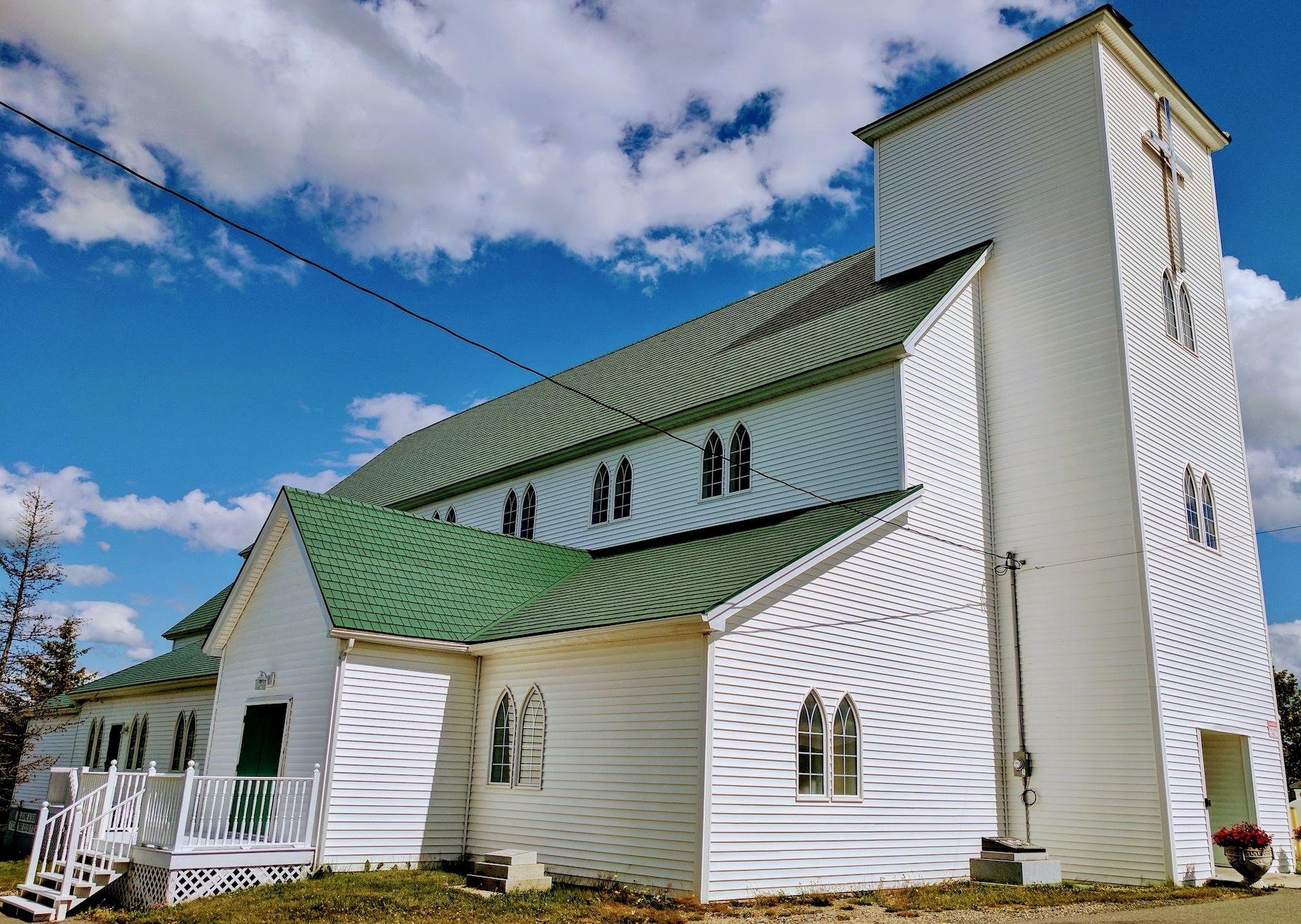 About All Saints

Our Vision - We are a vibrant Christian Community transformed through the power of Jesus Christ. We are a Church that is intensely Kingdom focused, fervently praying, compassionately loving people, and relentlessly pursuing God's presence.

Our Mission - To lead people into a growing relationship with Jesus Christ through Christian Education, Pastoral Care, Outreach and Fellowship.

Our Values - Faith in Jesus Christ, Passion for the Gospel, Respect for all people, Kindness, Honesty, Spiritual Growth, and Worship as a privilege and power of meeting God together with other believers' Community
We are - a place of life and opportunities, a gathering of Jesus Christ's followers, a growing community, a place for people to explore and develop their faith, a place where people who lead busy lives can be refreshed, a centre for worship in various styles.

Our Ministries - Both Lay and Ordained work together to fulfill our call to ministry through a variety of means including - Alongsiders Prayer Ministry, Anglican Church Women, Baptismal Preparation, Beyond the Altar Rail, Bible Studies, Choir, Church Lads Brigade, Follow Up, Funeral Receptions, Godly Play, Home Visitation, Marriage Preparation, Men's Fellowship, Mission and Outreach, Praise Bands, Servers Guild, and Stewardship.

Yes, we are indeed a family of worshiping Christians, dedicated to Christian Education, Spiritual Growth, Pastoral Care, Outreach and Fellowship.