Click to View Our Events CalendarAll Saints Parish CBS Events Calendar


Many Members One Body (MMOB):

Diocese COVID Safety Manual (Feb 01, 2021, annotated)

COVID-19 Update Sites:

Diocese of ENL --

NL Gov --

Gov of Canada
February 28, 2021 - 2nd Sunday of Lent
"Yet he (Abraham) did not waiver through unbelief regarding the promise of God, but was strengthened in his faith and gave glory to God, being fully persuaded
that God had power to do what He had promised. " Romans 4: 20-21
Scripture Readings: Genesis 17: 1-7, 15-16 ; Psalm 22: 22-30 ; Romans 4: 13-25 ; Mark 8: 31-38
Connecting the Heart with the Head... a Lenten Journey
Connecting the Heart with the Head is a refreshing four-week online Lenten dialogue that will explore the deepening of our faith by reaffirming or reconnecting our hearts with our heads.
Beginning on Wednesday evening, March 3rd at 7:00pm, we invite you to join the Rev Wayne Parsons via an online Webex video call. For 45 minutes each Wednesday evening for four consecutive weeks, in a COVID safe environment, we will discuss a topic of interest.
To sign-up for this online series, simply send your email, in confidence, to

rev.wayneparsons@nf.sympatico.ca. Prior to our first session, you will receive a link or instructions to download the Webex app which is required to connect to this videoconference series.
We look very forward to journeying with you during our Lenten season.
Easter Memorial Booklet
We are now accepting memorials for our annual Easter Memorial Booklet. If possible, please email your request to

office@allsaintsparish.ca, or by leaving a voice message at our Office by calling 834-4501, extension 221. You may also place your request in our drop-box which is located just to the left of the Parish Hall main door.
We are happy to accept your kind donations either by e-transfer to

donations@allsaintsparish.ca, or by placing it in our drop-box.
This booklet will be permanently available online in The Candle section of our website.
Kids Corner
The word Lent means Spring. The season of Lent lasts for 40 days because that is how long Jesus was in the desert, fasting and resisting Satan's temptations.
Please

click the Kids Corner button to the left to reach our resource area for a variety of Christian Youth Education activities. If you would like to be a part of this exciting Ministry, please let us know by clicking

here. Stay tuned for a new craft activity each Sunday....
Parish Office Closure
As per the Diocesan mandate, effective immediately, our Parish Office is closed to the public until further notice. However, we are still working remotely, and are accessible to you by the following methods:
We kindly ask for your patience in allowing our administrator to facilitate the switch to working remotely. Messages and emails may not be returned as efficiently as normal during this transition period.
Messages from the Diocese
All Saints Pastoral Messages
2021 Offertory Envelopes
Because all Churches and buildings currently must remain closed to the general public, if you have not yet picked up your 2021 offertory envelopes, please continue using those from 2020, and simply place them in our mail drop-slot, which is located at the top of the stairs, just to the left of the main entrance of our Parish Hall. If you do not have any envelopes, please simply use a plain white envelope, and write your name and envelope number (if you know it) on the outside, and then drop it in the drop-slot.
You may also e-Transfer us your offering via your bank's Interac service simply by emailing it to

donations@allsaintsparish.ca. And of course, we always encourage you to consider signing up for our eGivings program which automatically sends us your offering at whatever interval you choose and are comfortable with. Please

click here to register online, or go to our website and follow the eGiving notes. If you have

any questions, please email your Finance Team at

finance@allsaintsparish.ca, or call our Office at 834-4501.
Do we have your eMail address ??
We would love to have your email address so that we may include you in our email bulletins and information notices. Please click here.
Now is a good time to consider signing up to our

eGiving program, which is an excellent way to continue your financial support of your Parish during this COVID-19 Pandemic. It is a very quick and easy process. The quickest and most convenient way is to complete the web-based form here. As soon as you click the SEND button, your work is done, without even leaving your home! You may also download a

printable authorization form here, and when you have completed the form, you can email it to donations@allsaintsparish.ca or you can place it in our mail drop-slot, which is located at the top of the stairs, just to the left of the main entrance of our Parish Hall. If you have

any questions, please call our Office at 834-4501.

Annual General Meeting
Vestry has reinstated the Church Re-Opening Taskforce Team to develop a COVID safe plan to host our Annual General Meeting (AGM). If approved by Vestry, it will then be forwarded to the Diocese for their review, and hopefully their approval. We will keep you advised of any updates.


Our Alongsider's Team would like to make their current monthly prayer services available to you simply by

clicking here.
Alongsiders are members of our Parish who, due to circumstances of sickness, mobility, age, etc., can not physically attend a worship service at our Church. However, they still want to be part of the worship, and where possible, to help from home. The Alongsiders program accomplishes this. Each month, a service for each Sunday is prayerfully put together, similar to the in-Church service, and is then delivered to each Parishioner as part of a home visit. A vital part of our ministry is 'praying alongside' our brothers and sisters in Christ. Currently we have 14 members in the Parish of All Saints.
Anglican Journal
Click

here to view the January 2021edition of the Anglican Journal. It contains a couple of interesting articles regarding transformations within the Church, and the use of digital technology. The Anglican Journal is the national newspaper of the Anglican Church of Canada. Editorially independent, the Journal publishes news, features and opinion related to Anglicanism and religion in Canada and abroad. Click

here to view the General Synod Weekly
In-Church Services Cancelled Until Further Notice
Government health regulations require that we all must pre-register for any services held in our Church, whether it be our Sunday morning Holy Eucharist, a Holy Baptism service, or a Funeral service. You are also reminded that face masks must be worn while not in your pew, or during singing of hymns.

We have three convenient ways for you to Pre-Register:
Register using our online web-based registration form, which must be submitted by noon on Fridays - Click Here.
Call our Parish Office any time during normal business hours at 834-4501. Please call early so that the office does not get overloaded towards the end of the week. Registration for each week will cease at noon on Fridays.
Download our printable registration form, to be completed and dropped at the office by noon on Fridays - Click Here.

Please follow any instructions given by our volunteer hosts, and when the service has ended, please exit the building as promptly as possible. Also, please do not congregate around the exits, and please continue to respect the 6 feet spacing guidelines whenever outside your family bubble.
For those unable to attend our in-person Church services, we are continuing to pre-record our 08:30am service each week. These recordings may be viewed by clicking the Book of Common Prayer to the right.




COVID-19 Impacts on All Saints
Our Parish Hall has
now reopened for essential services
. We can be reached during our normal office hours (Monday - Friday, 09:00am - 4:00pm) at
834-4501
,
or via email at
office@allsaintsparish.ca
-
O
ur Clergy are always available, and may also be contacted as follows:
Rev Sam 689-4501
Rev Wayne 764-8833

To deliver correspondence to our Office, and to continue with your financial support, we encourage you to utilize our secure drop-box located at the top of the stairs, just to the left of the main entrance of our Parish Hall.
Rev Wayne's Letters


Pastoral Letter 210210 ::

Advent & Christmas Message December 2020 ::

Pastoral Letter and COVID Appeal 201103 ::

COVID Update 200329 :: Letter-1
Rev Sam's Reflections

Christmas Greetings December 2020 ::

Kindness is Contagious 200610 ::

Give Back - Pay It Forward 200516
Bishop Sam's Messages

COVID Video Update 210209 ::

COVID Video Update 210128 ::

Christmas Greetings December 2020 ::

Message to the Diocese 201216
Primate Linda Nicholls' Messages

New Year's Day Message January 2021

The Newspaper of the Three Anglican Dioceses in Newfoundland and Labrador:

February 2021 -

December 2020 -

November 2020 -

June 2020
If you are interested in placing an advertisement in our Anglican Life newspaper, please

click here for more information.

The Candle

The Candle is our weekly news bulletin, which shines a light on what's happening in our Parish !!

It is distributed to our congregation at each Sunday morning service, and is also available at our Church Office for pickup. You can also download a copy of the current or any past issues by clicking

here. It is here that you will also find our Memorial Booklets as well.

If you would like to sponsor the The Candle for a particular Sunday morning, just call our office at 834-4501, or send us an email at office@allsaintsparish.ca
Announcements must be received by Wednesday at 3:00pm in order to ensure it will be inserted into the upcoming edition. Memorial Offering notices and Thank Offering notices should be received at least one week before your request is expected to be published.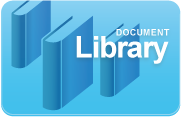 Annual Reports
Baptism Information
Cemetery Guidelines Handbook

Funeral Liturgies Handbook
Marriage Application
Marriage Information Handbook
Rental Agreements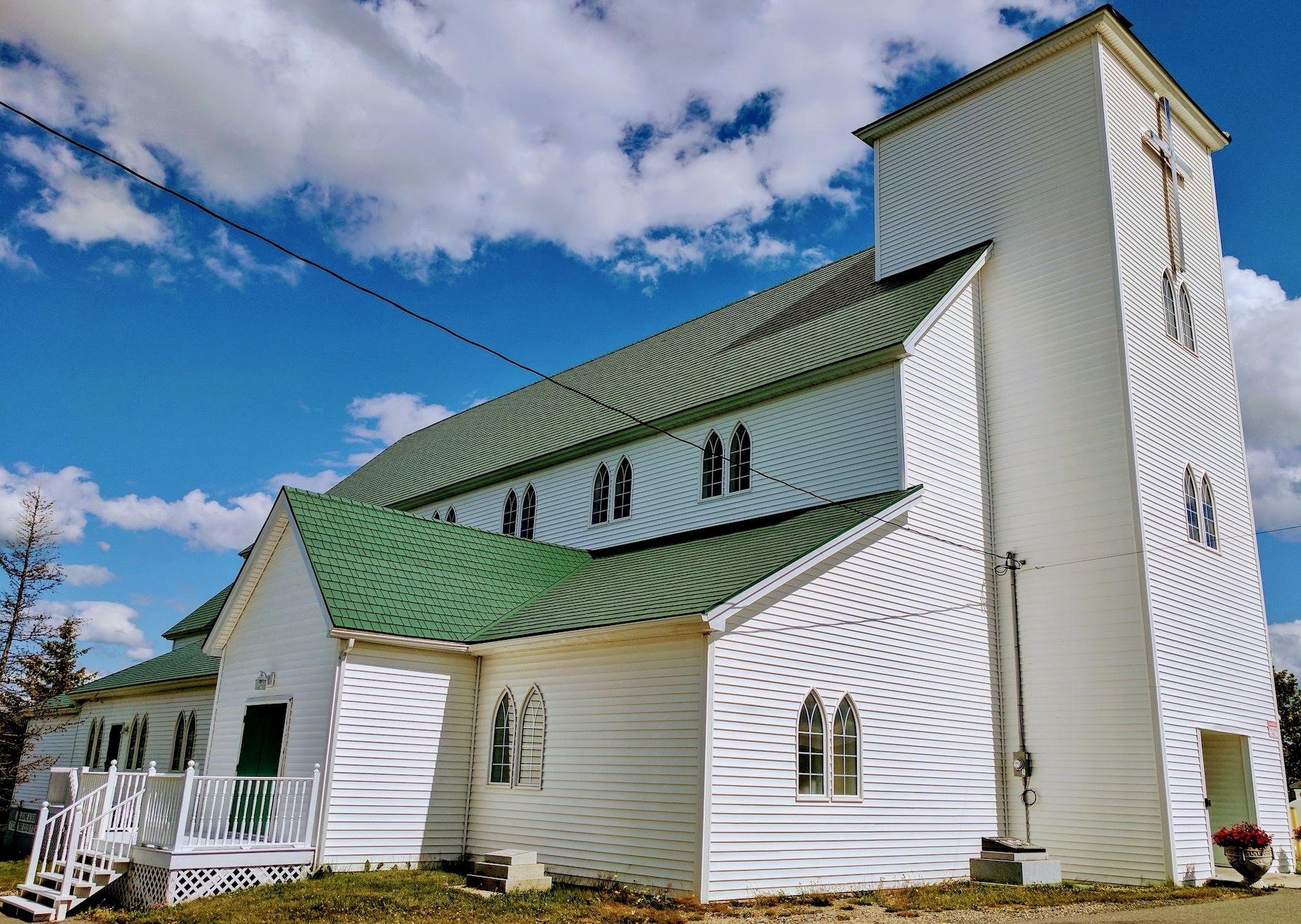 About All Saints

Our Vision - We are a vibrant Christian Community transformed through the power of Jesus Christ. We are a Church that is intensely Kingdom focused, fervently praying, compassionately loving people, and relentlessly pursuing God's presence.

Our Mission - To lead people into a growing relationship with Jesus Christ through Christian Education, Pastoral Care, Outreach and Fellowship.

Our Values - Faith in Jesus Christ, Passion for the Gospel, Respect for all people, Kindness, Honesty, Spiritual Growth, and Worship as a privilege and power of meeting God together with other believers' Community
We are - a place of life and opportunities, a gathering of Jesus Christ's followers, a growing community, a place for people to explore and develop their faith, a place where people who lead busy lives can be refreshed, a centre for worship in various styles.

Our Ministries - Both Lay and Ordained work together to fulfill our call to ministry through a variety of means including - Alongsiders Prayer Ministry, Anglican Church Women, Baptismal Preparation, Beyond the Altar Rail, Bible Studies, Choir, Church Lads Brigade, Follow Up, Funeral Receptions, Godly Play, Home Visitation, Marriage Preparation, Men's Fellowship, Mission and Outreach, Praise Bands, Servers Guild, and Stewardship.

Yes, we are indeed a family of worshiping Christians, dedicated to Christian Education, Spiritual Growth, Pastoral Care, Outreach and Fellowship.