July 25, 2021 - 9th Sunday after Pentecost

A great prophet has arisen among us! God has visited His people! Luke 7: 16
Scripture Readings: 2 Samuel 11: 1-15; Psalm 14; Ephesians 3: 14-21; John 6: 1-21
Our 2021 Flower Services Will Be Live-Streamed
Our Flower Service at Dunns Hill Road, which was held on Sunday, July 25th, was extremely well attended. It was live-streamed to Facebook, and can be viewed
here.
Our Church Road Flower Service will be on Sunday, August 01st, starting at 2:00pm, and it too will be live streamed to FaceBook. While pre-registering is not mandatory, keeping a contact tracing list of names and telephone numbers is. To help us ensure a swift and easy flow of traffic at the cemetery gates, we encourage you to pre-register online at our website by clicking here, or by calling our Parish Office at 834-4501.

Following with tradition, if the weather on Sunday afternoon is inclement, the service will be moved to the first available evening that has suitable weather, and will start at 7:00pm. We will post any updates here and on our
FaceBook page.
Click here to read the complete current Diocesan guidelines with respect to safely managing outdoor cemetery flower services, issued on May 30, 2021. Please understand that published regulations are always subject to change, guided by the provincial Chief Medical Officer of Health.
Children's BBQ and Campfire an Overwhelming Success
Our Children's BBQ and Campfire which was held on Wednesday evening of this week was an overwhelming success. The rain finally let-up just before startup, and even though the wind was from the Northeast, it did not dampen the spirits of some 30 children, parents and grandparents. Federal MP Ken McDonald and Rev Sam also came along and joined in the festivities.
We extend many thanks to the ladies who helped with the hotdogs and treats, the guys who managed the campfire, and of course our music man.

All Saints is Live-Streaming 10:00am Services
Every Sunday morning at 10:00am, All Saints CBS will be live streaming our Holy Eucharist service on FaceBook, and it will later be archived on YouTube as well. Please understand that as we are becoming familiar with this new technology we may have a few bumps along the way, and we ask for your patience and feedback in this regard.
While we are only currently live-steaming on Facebook, in the very near future we hope to simultaneously live-stream on both
FaceBook and
YouTube. We will continue to archive for future viewing at your leisure. We welcome your comments and suggestions via email at
communications@allsaintsparish.ca
Sending a Great Big Thanks!!!
We would like to send a great big thank-you to Derrick and Carol Anne Toope for not only donating, but also arranging for the planting of some very beautiful flowers in our Memorial Flower Planter at our Dunn's Hill Road Cemetery.
While visiting our Cemetery, please take the time to enjoy this wonderful floral arrangement. While attending our annual Flower Service on July 25th this Memorial Flower Planter will be a focal point!!
AGM Scheduled for October 3rd
Our Annual General Meeting (AGM) is currently scheduled for Sunday, October 3rd, starting at 6:00pm. Because of the variability of safety guidelines due to changes in the COVID pandemic, more information will be made available as that date draws nearer. We will be setting our seating capacity based on the guidelines at that time, however, we encourage you to pre-register by either calling our Parish Office at 834-4501, or registering online at our website by clicking here. Please keep checking back to this website for updates.
Do we have your eMail address ??
Now, more than ever, email is becoming one of the safest and quickest ways for our Parish to keep you informed. If we do not already have you email address on file, and you are not regularly receiving our bulletins and information updates, we would love for your to provide it to us.
Please email it to communications@allsaintsparish.ca, or simply please click here to complete our online email registration form.

Our Alongsider's Team would like to make their current monthly prayer services available to you simply by
clicking here.
Alongsiders are members of our Parish who, due to circumstances of sickness, mobility, age, etc., can not physically attend a worship service at our Church. However, they still want to be part of the worship, and where possible, to help from home. The Alongsiders program accomplishes this. Each month, a service for each Sunday is prayerfully put together, similar to the in-Church service, and is then delivered to each Parishioner as part of a home visit. A vital part of our ministry is 'praying alongside' our brothers and sisters in Christ. Currently we have 14 members in the Parish of All Saints.
Kids Corner
Please
click the Kids Corner button to the left to reach our resource area for a variety of Christian Youth Education activities.
If you would like to be a part of this exciting Ministry, please let us know by clicking
here.

All Saints is Open - Reduced Restrictions
Effective July 01, the Diocese has announced some changes to their COVID guidelines.
Click here for the latest update.

Our Parish has resumed public in-Church operations based on the latest version of the "
Many Members - One Body" (MMOB) guidelines document. This includes meetings of Vestry, ACW, Men's Fellowship, Bible Study, etc…
All attendees are enc

ouraged to pre-register for ANY gathering. You may do so online by clicking here, or you may call our Parish Office at 834-4501

The maximum capacity at indoor gatherings is 200 (as of July 01)

People may share a pew or adjacent pews with any of their 20 consistent close contacts

Masks must be worn at all times at all indoor gatherings, except to consume the Eucharist, or when acting as a speaker or solo performer.

During a 60-minute service, there can only be a maximum of 30 minutes of singing by a soloist or choir. The congregation is only permitted to sing one hymn, which must be just prior to exiting.
Click here
to view the July 12th update on Social Gatherings and Hall Rentals (annotated).
The Candle - Our Weekly Newsletter
For many years now, our Parish has published our weekly information bulletin, The Candle, that was handed out at each Sunday service. It was our way to keep our Parishioners informed about what was happening in our Parish, and a medium to seek support when we needed it. The current COVID pandemic has offered many challenges to our community, none the least of which is our ability to physically gather together in person on a weekly basis for our faith worship. We also loose the ability to "really" carry out some of our traditions that helped bind and grow our family spirit.
The Candle, like most other things these days, is now shared digitally, and can be found not only on
our website, but we also attempt to email it to those for whom we have contact information for. To get added to that distribution list, simply
click here to send us your details.
We would also like to ask you that if you have any items you would like to share, such as birthday greetings (oh how we miss the fun spirit of our Birthday Sundays) or anniversaries, or even an article that you may have seen or read that you feel others might enjoy, please feel free to pass them along to communications@allsaintsparish.ca. Together we can start "feeling together" once more - if not in body, then in spirit.
Also, as you will note when you read The Candle, you have the opportunity to bring special attention to a loved one by actually sponsoring The Candle for a given week, or even place a full page memorial, complete with a picture.
Pandemic Messages from the Diocese
March 23 - Bishop Sam - Video - Easter Message - "Rolling Stones"
March 19 - Diocesan Executive - Letter (annotated) - Level-4 Update
March 12 - Bishop Sam Rose - Video - COVID Revised Level-4 Diocesan GuidelinesLink caption
March 11 - Bishop Sam Rose - Video - Prayers in Pandemic: 1st Anniversary

March 03 - Bishop Sam Rose -

Letter - To Diocese re 2021 Diocesan Budget

March 03 - Diocesan Executive -

2021 Diocesan Budget

February 19 - Bishop Sam Rose -

New Appointments (Burrows & Westcott)
COVID-19 Update Sites: Diocese of ENL -- NL Gov -- Gov of Canada
2021 Offertory Envelopes
Because all Churches and buildings currently must remain closed to the general public, if you have not yet picked up your 2021 offertory envelopes, please continue using those from 2020, and simply place them in our mail drop-slot, which is located at the top of the stairs, just to the left of the main entrance of our Parish Hall. If you do not have any envelopes, please simply use a plain white envelope, and write your name and envelope number (if you know it) on the outside, and then drop it in the drop-slot.
You may also e-Transfer us your offering via your bank's Interac service simply by emailing it to
donations@allsaintsparish.ca. And of course, we always encourage you to consider signing up for our eGivings program which automatically sends us your offering at whatever interval you choose and are comfortable with. Please
click here to register online, or go to our website and follow the eGiving notes. If you have
any questions, please email your Finance Team at
finance@allsaintsparish.ca, or call our Office at 834-4501.

Now is a good time to consider signing up to our
eGiving program, which is an excellent way to continue your financial support of your Parish during this COVID-19 Pandemic. It is a very quick and easy process. The quickest and most convenient way is to complete the web-based form here. As soon as you click the SEND button, your work is done, without even leaving your home! You may also download a
printable authorization form here, and when you have completed the form, you can email it to donations@allsaintsparish.ca or you can place it in our mail drop-slot, which is located at the top of the stairs, just to the left of the main entrance of our Parish Hall. If you have
any questions, please call our Office at 834-4501.

All Saints Pastoral Messages
April 04 - Rev Wayne and Rev Sam Easter Message -

Video

February 16 - Rev Wayne and Rev Sam -

Video

February 10 - Rev Wayne -

Letter
The Newspaper of the Three Anglican Dioceses in Newfoundland and Labrador:
April 29, 2021 -
February 2021 -
December 2020 -
November 2020 -
June 2020
If you are interested in placing an advertisement in our Anglican Life newspaper, please
click here for more information.
Anglican Journal
Click
here to view the January 2021edition of the Anglican Journal. It contains a couple of interesting articles regarding transformations within the Church, and the use of digital technology. The Anglican Journal is the national newspaper of the Anglican Church of Canada. Editorially independent, the Journal publishes news, features and opinion related to Anglicanism and religion in Canada and abroad. Click
here to view the General Synod Weekly
Frequently Used Links
For those unable to attend our in-person Church services, we are continuing to pre-record weekly services. These recordings may be viewed by clicking
here
.
Rev Wayne's Letters
Pastoral Letter 210210 ::
Advent & Christmas Message December 2020 ::
Pastoral Letter and COVID Appeal 201103 ::
COVID Update 200329 :: Letter-1
Rev Sam's Reflections
Christmas Greetings December 2020 ::
Kindness is Contagious 200610 ::
Give Back - Pay It Forward 200516
Bishop Sam's Messages
COVID Video Update 210209 ::
COVID Video Update 210128 ::
Christmas Greetings December 2020 ::
Message to the Diocese 201216
Primate Linda Nicholls' Messages
New Year's Day Message January 2021

The Candle

The Candle is our weekly news bulletin, which shines a light on what's happening in our Parish !!

It is distributed to our congregation at each Sunday morning service, and is also available at our Church Office for pickup. You can also download a copy of the current or any past issues by clicking
here. It is here that you will also find our Memorial Booklets as well.

If you would like to sponsor the The Candle for a particular Sunday morning, just call our office at 834-4501, or send us an email at office@allsaintsparish.ca
Announcements must be received by Wednesday at 3:00pm in order to ensure it will be inserted into the upcoming edition. Memorial Offering notices and Thank Offering notices should be received at least one week before your request is expected to be published.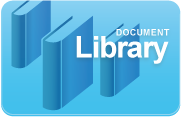 Annual Reports
Baptism Information
Cemetery Guidelines Handbook

Funeral Liturgies Handbook
Marriage Application
Marriage Information Handbook
Rental Agreements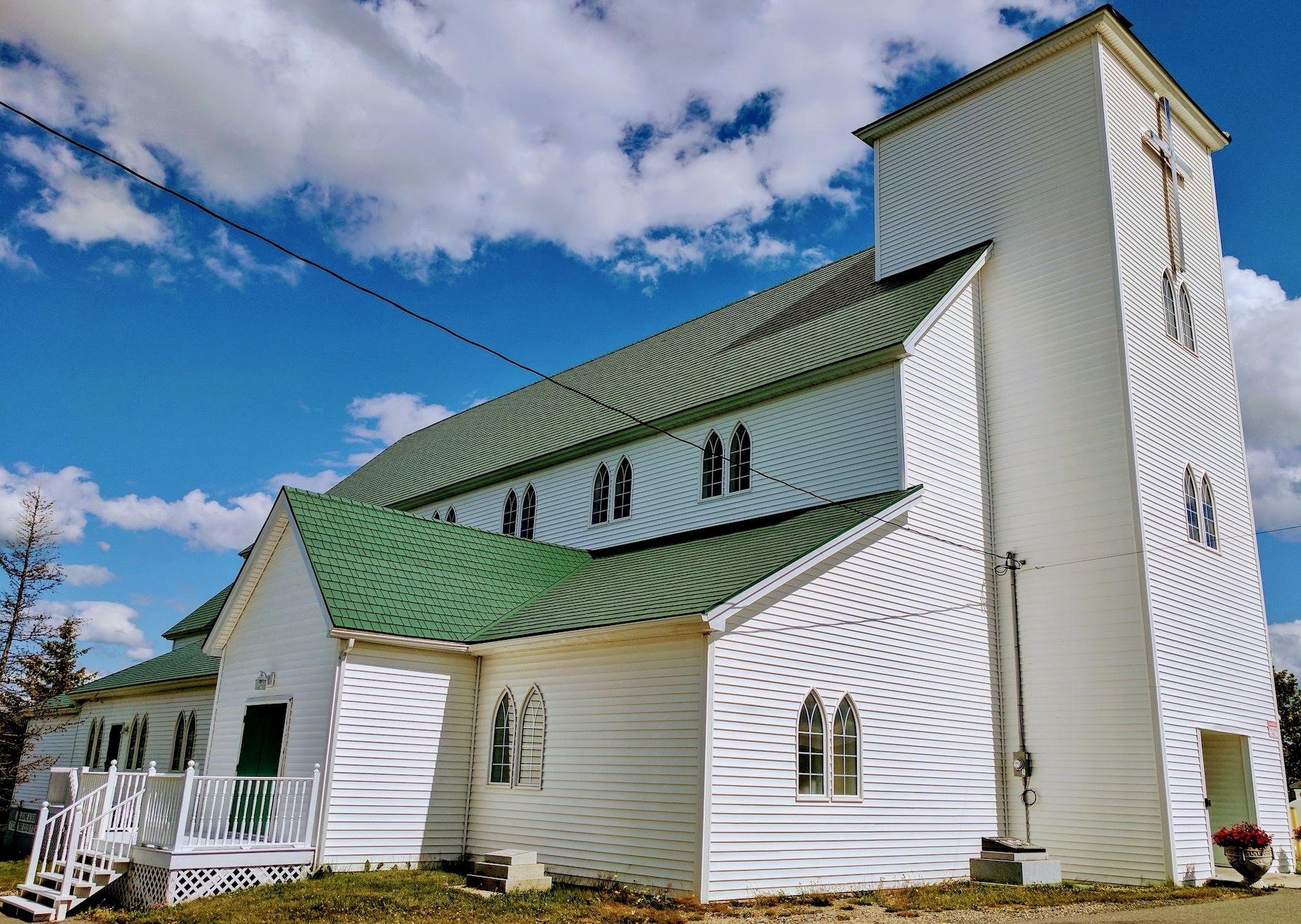 About All Saints

Our Vision - We are a vibrant Christian Community transformed through the power of Jesus Christ. We are a Church that is intensely Kingdom focused, fervently praying, compassionately loving people, and relentlessly pursuing God's presence.

Our Mission - To lead people into a growing relationship with Jesus Christ through Christian Education, Pastoral Care, Outreach and Fellowship.

Our Values - Faith in Jesus Christ, Passion for the Gospel, Respect for all people, Kindness, Honesty, Spiritual Growth, and Worship as a privilege and power of meeting God together with other believers' Community
We are - a place of life and opportunities, a gathering of Jesus Christ's followers, a growing community, a place for people to explore and develop their faith, a place where people who lead busy lives can be refreshed, a centre for worship in various styles.

Our Ministries - Both Lay and Ordained work together to fulfill our call to ministry through a variety of means including - Alongsiders Prayer Ministry, Anglican Church Women, Baptismal Preparation, Beyond the Altar Rail, Bible Studies, Choir, Church Lads Brigade, Follow Up, Funeral Receptions, Godly Play, Home Visitation, Marriage Preparation, Men's Fellowship, Mission and Outreach, Praise Bands, Servers Guild, and Stewardship.

Yes, we are indeed a family of worshiping Christians, dedicated to Christian Education, Spiritual Growth, Pastoral Care, Outreach and Fellowship.