2020 Father's Day Memorials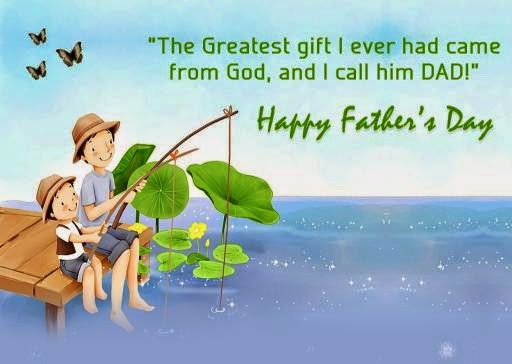 Father's Day is a day of honouring fatherhood and paternal bonds, as well as the influence of fathers in society.

Father's Day typically involves spending time with one's father, or the father figure in one's life (stepfathers, father-in-laws, guardians, and family friends).

For some of us, it is a time to reflect on the memories of fathers who are no longer with us here on earth, but continue to live deep within our hearts.
In Loving Memory Dad, on Father's Day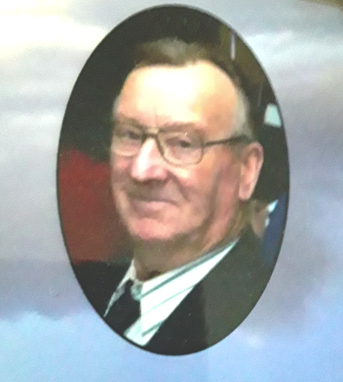 Douglas Butler
February 17, 1935 - August 3, 2012
He never looked for praises
He was never one to boast
He just went on quietly working
For the ones he loved the most.
His dreams were seldom spoken
His wants were very few
And most of the time his worries
Went unspoken too.
He was there....A firm foundation
Through all our storms of life
A sturdy hand to hold on to
In times of stress and strife.
A true friend we could turn to
When times were good or bad
One of our greatest blessings
The man that we called Dad.
Always in our hearts,
Janice, Elizabeth, Diane, Maxine, Ralph, and Colin
all-greatquotes.com
Given to the Glory of God, and in Loving Memory of...

Baird, Joseph - by Jim & Kathleen Baird
Batten, Abram - by Eric & Amy Dodge and Family
Batten, Abram - by Julie, Jim, Ken and Families
Batten, Chesley - by Harvey & Colleen Batten
Batten, Chesley - by Sandra & Graham Taylor
Batten, Thomas - by Eric & Amy Dodge and Family
Bickford, Eneas - by Dale & Joanne
Bishop, Bert - Dad - by Bert & Elizabeth Bishop
Bishop, Ray - by the Bishop Family
Buckle, John - by Dave & Bertha Rideout
Bussey, Edward - by Elizabeth & Jim Tilley
Bussey, Peter - by Eric & Amy Dodge and Family
Butler, Albert - by Kevin & Marion
Butler, Charles - by Sam & Christina
Butler, Charles Garland - Father - by Calvin and Family
Butler, Douglas - Dad - by Elizabeth & Bert and Family
Butler, John A. - by Mary & Herbert and Family
Butler, Robert Leslie - Brother - by Calvin and Family
Cable, Chesley - by George & Sharon Peach
Cable, Junior - by George & Sharon Peach
Caines, Ernest. Dad - by Dorcas & Cyril Dooley
Caines, Leopold, Father-in-Law - by Mary and Family
Cluney, Ray - by Mary & Herbert and Family
Crewe, Alex - by Brenda & Tiffany
Dawe, William - Father-in-Law - by Laura Dawe
Delahunty, James - by Margaret Delahunty
Dodge, Wm. H. - by Eric & Amy Dodge and Family
Eason, Donald - Dad - by Nelson & Janice
Eason, Israel, Dad - by Mary and Family
Eason, Jim - by daughters Betty, Debbie and Cassie
Fagan, Ern - Dad - by Kathy, Rodney, Roxanne and Family
Fagan, Hubert - Dad - by David & Joselyn Fagan and Family
Fagan, Reginald Linton - Wishing Dad a Happy Father's Day - by Ralph & Rosalind Fagan and Family
Fagan, William - by George & Sharon Peach
Farrell, Sebastian - Dad - by Aura, Jerry and Family
FitzGerald, Llewellyn - by Dinah & Cyril FitzGerald
Fowler, Frank - Father - by daughter Laura Dawe
Fowler, Henry Charles - Father-in-Law - by Calvin and Family
Fry, Max - by George & Sharon Peach
Greenslade, Gerald Morgan - Father - by daughter Lola, son-in-law Reg, and granddaughter Colette
Haskell, Robert William - Wishing Dad a Happy Father's Day - by Rosalind & Ralph Fagan and Family
Hodder, Ernest - by Harvey & Colleen Batten
Hunt, Samuel - by Kevin & Marion
Janes, George - In memory of my father - by daughter Georgina
Jefford, James - by Ruby Jefford
Jefford, Samuel - by Dale & Joanne
Macey, Harry - by Bill & Carol Kennedy
O'Brien, Pierce - by Eric & Doris O'Brien
Parsons Jr., George - by Margaret Delahunty
Parsons Sr., George - by Margaret Delahunty
Peach, George - by George & Sharon Peach
Peach, Kevin - by George & Sharon Peach
Peach, William - by George & Sharon Peach
Petten, Edward - by Eric & Amy Dodge and Family
Petten, James J. - by Eric & Amy Dodge and Family
Petten, James Peter - Happy Father's Day Dad (Poppy). We love and miss you beyond words. Always in our hearts. - by Lori, Tom, Madison and Abigail xoxo
Petten, Nathaniel - Dad- by Janice & Nelson
Petten, Nicholas - Dad - by All your loving family
Porter, Gerald - by Judy, Geraldine and Families
Porter, Noah - by Noah, Claudine and Family
Porter, Noah - by Sam & Christina
Porter, Noah-Dad - by Aura, Jerry and Family
Rideout, Donald, Father - by Eric & Doris O'Brien
Rideout, Joseph - by Dinah & Cyril FitzGerald
Rideout, Max - by Eric & Doris O'Brien
Rideout, Ronald, Father - by Dave & Bertha Rideout
Rideout, Victor - by Eric & Doris O'Brien
Rideout, William (Long Pond) - by Three Sons and Six Daughters
Smith, Donald W. - Much loved and sadly missed - by wife Phoebe and Family
Taylor, Alfred - by Sandra & Graham Taylor
Tilley, Chesley Sr. - by Barb & Robert Tilley
Tilley, Warwick - by Jim & Elizabeth Tilley
Tilley, Warwick - by Jim & Kathleen Baird
Tilley, Warwick - Father - by daughter Janet Andrews
Vaters, Mark - by Mary & Herbert and Family
Weir, Robert - by Barb & Robert Tilley
Woodland, Edward – by daughter Grace Woodland