Bulletin Board
** click any title below to view additional information, if available**
St. George's Day Cold Plates

- Our cold plates are coming up on April 21 & 22. A

meeting will be held on Thursday evening, February 16,

to start preparations. Anyone that can help, please come along on Thursday evening, or let the office or Aura know you will be available. Your help would be much appreciated.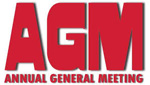 Our AGM is set for this coming Sunday evening, February 19. It gets under way with a pot-luck supper starting at 5:30pm, followed by the meeting annual meeting at about 6:30pm.
We will have a number of positions becoming vacant, including the position of Parish Treasurer. If you have the time and the desire, why not put your name forward. It will be a rewarding ministry.
The Vestry is the main working committee of this church. Each Vestry member, (through discussions and their voting power) assists on all matters financial for this parish. As the main committee of this church, they are empowered to make all final decisions on parish initiatives, and to advise the Rector and Wardens on issues of common concern. If God is leading you to a ministry on the Vestry, please speak to Archdeacon David, Percy Greenslade or Aura Farrell.
Thinking Day Service

-

Sunday, February 19th

, the Sparks, Brownies, Girl Guides and Ventures will be parading for their Thinking Day Service. This service is on the Sunday closest to Lord and Lady Badden Powell's birthdays, February 22.
Induction of Archdeacon David, and Installation of our new Vestry

- We invite all Parishioners and all others in our Faith Community to join us at our

10:00am

Holy Eucharist service here at All Saints Anglican Parish CBS on

Sunday, February 26

. The service will be presided over by Bishop Geoff, and he will induct Archdeacon David, as well as install our newly elected Vestry.
Healing Service

- On

Sunday, February 26 at 7:00 pm

, we are having a Healing Service. The Sacrament of Healing, with the laying on of hands and the anointing with Holy Oils, have long been part of our Anglican tradition. The Book of Common Prayer, within it's Healing Service, describes Healing as the refreshment of the Holy Spirit. As we prepare to enter into a Holy Lent, you are invited to join in worship on the 26th. In the most Anglican of ways, coming forth to the Altar Rail, where one of the clerics will offer prayers, the laying on of hands, and if desired, the anointing with Holy Oil.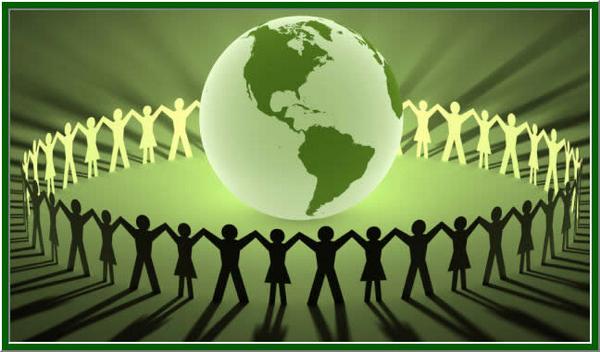 All Saints goes Green - As youth leaders, we want to help our youth grow to their full potential. We want to empower and encourage our youth to share the love of Christ. One way to demonstrate the love of God is through reaching out to various charitable organizations throughout the world. Therefore, the All Saints Youth Ministry Program have a recycling account at the CBS Green Depot. Anyone interested in donating their recyclables can go to the

Green Depot Express, enter 2312232

(when prompted for phone number) and then the screen will show All Saints Youth Ministry Outreach Program. Just label your bags and go. There is no waiting!
The Men's Service Club

met for their Annual Meeting on Thursday, February 09. Herb Reid was warmly thanked for his years of service. At the meeting Percy Greenslade was elected as President, Bill Haynes as Vice President, Dave Arnott as Secretary and Herb Butler as treasurer. As discussed, the MSC is resurrecting the Sons of Thunder, and a number of musicians have come forward to assist. More are welcome. The group also discussed increasing opportunities for fellowship throughout the year. Please keep this group in your prayers.
A Study of the Book, "A Way Through the Wilderness"

- This Lent, as part of our collective Lenten journey, I am hosting a study of the book, "A Way Through the Wilderness". This will begin

Monday, February 27th and go until Monday, April 10th from 7:30 to 9:00 pm

. It will be held in the upper hall. Those interested may purchase their books (cost approx. $12.00) by contacting Elizabeth at the Parish Office. The book is also available for e-readers.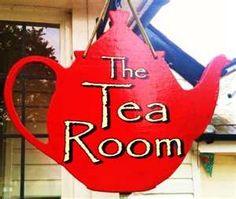 Come join us at our All Saints Tea Room, for our community luncheon on Wednesdays from 12 noon to 2:00pm, downstairs in All Saints Parish Hall.
Everyone is welcome, and we invite you to come and join us for food, fun, and fellowship. The only cost is your time and friendship.
Vacation Bible School - Boys and Girls, Moms and Dads. Get your passports ready, because the VBS flight is preparing for the "Passport for Peru", our VBS for 2017. The dates are set for June 26th - June 30th with our closing on Sunday July 2nd. The flight crew of our dedicated leaders and junior leaders are eager to set off on this great adventure. They will be eagerly waiting to guide you through a wonderful week of Bible stories, crafts, games, and also meeting some real life kids whose lives are so different from ours, through the video time. Keep watching for more information about registration. This will be the most exciting week of the summer.
What is VBS? Ask any child in our Church community, and his or her eyes will light up. It is a week for Vacation Bible School. It is a week of fun learning: about God and what he means to our lives; about Jesus and his promises of everlasting life; and our connections with them and to each other. We often have 75-90+ children, ages 3-12 years, from 9:00am- 12:00noon, Monday - Friday.
We have a very dedicated and faithful group of leaders who look forward each year to be a part of the fun, and in many cases to learn from the children. A very valuable part of our group is our Junior Leaders, age 13 and up. The younger children love them, and they do a wonderful job each year. VBS is a week filled with stories, music, games, crafts, videos, laughter, and very tasty snacks, and loaded with fellowship and fun. It has been a part of All Saints for over 30 years. If you would like to share in all this excitement, let us know at the Office at 834-4501, or Helen at 834-3325. You will have a very rewarding week, and want to come back next year for sure. Registration for the children will be announced at a later date.
Food for Thought Project

- The Conception Bay South Literacy Counci,l in co-operation with the Paradise/Conception Bay South Community Food Sharing Association, is sponsoring its tenth annual Food for Thought Project. The purpose of this project is to encourage families to read with their children by providing gently-used children's books to patrons of our local food bank. Books can be dropped off during office hours at the Food Bank next to Mary Brown's on Route 60, or at the Conception Bay South Public Library. The project will run from

February 14th until March 14th

. Books should be appropriate for ages infant to twelve. For information or book pick-up east of Foxtrap Access Road, call Stephanie at 834-3445, and west of the Foxtrap Access Road call Jacinta at 744-2147. Thank you for your support.
Visitation at Home is just as important to us as it is to you. Unfortunately sometimes we are unaware of your situation - if you are unable to attend Sunday worship and would like to see your clergy, please let us know. You may call the office and leave your name and telephone number, and we will promptly get back to you to arrange a visit.
Chaplaincy Services at Hospitals in St. John's - When you are being admitted to a hospital in St. John's you will be asked, "While you are admitted to hospital, would you like to have a visit from a chaplain or pastoral care worker?" Be sure to say "Yes" if you would like a pastoral visit. You will then be asked to identify your religion, and your name will be added to the chaplain's visitation list, and you will then receive a visit from the denominational chaplain within a day or two.
Beyond the Altar Rail is a ministry that we offer to members who are experiencing a short-term illness that is preventing them from attending our Holy Eucharist on Sunday mornings. To ensure that you get to receive with your faith community, we will send a Eucharistic Assistant to your home with the bread and wine during the service. All you need to do is to get your request into us on or before the Thursday prior to the service. Call us at 834-4501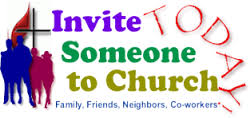 Who are the people in your neighbourhood? - Young families with children may live next door to you!! Please take a moment to say hello, and maybe drop them off a copy of our Candle. You might also consider inviting them to join our Sunday School. Who knows - they may just be waiting to be invited.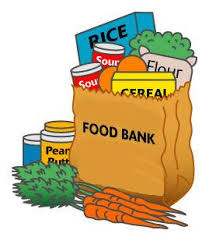 Please do not forget your local FOOD BANK - Items needed include: Meatballs and gravy, tin fruit, tin stews, tin milk, sugar, sidekicks, tin pasta (zoodles, spaghetti), cereal, Mr Noodle, rice, powdered juice (tang), crackers, and Chef Boyardee. Special needs - flour, soup, crackers, and cookies. Financial contributions are gratefully accepted as well.
Mary Butler, the coordinator for All Saints, can be reached at 834-6327
Sponsor our Weekly Candle

- If you wish to have the full Candle dedicated to a loved one, please mark your donation envelope as "Full Candle" when submitting your memorial. The memoriam will be prominently placed on the front page of The Candle. We ask for a minimum donation of $25. Also, remember your Birthday or Anniversary with a Thank offering to All Saints Parish or remember a loved one with a Memorial donation.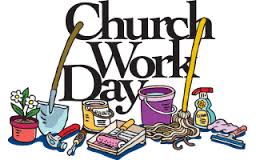 Property & Plans will be having a work day each week on Thursdays from 8:30am to 12:00 noon. We would appreciate your help, and we guarantee you will have lots of fun and laughs, and maybe even a cup of tea or coffee.
Contact Dave Butler or the Office at 834-4501, or just show up !!!
Youth Choir

- We are going to start a Youth Choir at All Saints.. If you are interested in joining, please contact the office @ 834-4501, or via email office@allsaintsparish.ca.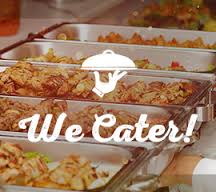 Catering Team : New Members Required - We have had a busy few weeks in our kitchen, and we would like to thank everyone who volunteers their time to help out with the many catered functions taking place. This very important ministry could not happen without your continued support. Anyone who is able to join our team, please call the office @ 834-4501. We sure could use the additional help.
Liturgical Planners Needed

- We are looking for people to join our Liturgical Planning Team. If you are interested in helping to plan our services, please call the Parish Office @ 834-4501.
The Prayer Chain Ministry

encourages prayer for the needs of the people. The prayer request is confidential information, and meant for members of the Prayer Chain only. To join this ministry

call 834-5960

. To request prayers through the Prayer Chain call the

office at 834-4501
Reasons To Support Your Church? - Your weekly offerings support spiritual development, youth ministries, pastoral care, and worship. It pays for electricity, oil, photocopies, computers, and telephone service. It is the salary for a caretaker, a secretary, and two full time clergy. It maintains our Parish Hall and our Church building. It enables us to provide space for the Guiding Movement, Al -anon , CLB, Sunday School, Old Comrades, ACW, and the many other groups / individuals to gather. It ensures that our church doors are open for weddings, baptisms, confirmations, funerals and regular weekly worship services. A portion of your contribution goes toward hospital and University Chaplaincy, Labrador Ministry, and Queen's College. Your contributions make ministry possible within this community and beyond.
** click any title above to view additional information, if available**

We are so delighted that you have chosen to visit our website, and to give us the opportunity to share in the excitement we have here at All Saints Parish. We pray that you will see the bright beautiful vision we have of God's Church.

Our first Church building was opened in 1842, and some 90 years later Reverend H.V. Whitehouse opened our present Church building on November 27, 1932. It was constructed by the tireless hard work and free labour of it's Parishoners, lead by two master builders, a Mr William Henry Batten, and a Mr Stevens.
Our Vision - We are a vibrant Christian Community transformed through the power of Jesus Christ. We are a Church that is intensely Kingdom focused, fervently praying, compassionately loving people, and relentlessly pursuing God's presence.

Our Mission - To lead people into a growing relationship with Jesus Christ through Christian Education, Pastoral Care, Outreach and Fellowship.

Our Values - Faith in Jesus Christ, Passion for the Gospel, Respect for all people, Kindness, Honesty, Spiritual Growth, and Worship as a privilege and power of meeting God together with other believers' Community
We are - a place of life and opportunities,a gathering of Jesus Christ's followers, a growing community,a place for people to explore and develop their faith, a place where people who lead busy lives can be refreshed,a centre for worship in various styles.

Our Ministries - Both Lay and Ordained work together to fulfill our call to ministry through a variety of means including - Alongsider's Prayer Ministry, Anglican Church Women,Baptismal Preparation,Beyond the Altar Rail, Bible Studies, Café Experience, Choir, Church Lads Brigade, Follow Up, Funeral Receptions,Home Visitation, Marriage Preparation, Meals on Wheels, Men's Fellowship, Messy Church, Mission and Outreach, Praise Bands, Prison Ministry, Servers Guild, Stewardship, and Sunday School

Yes, we are indeed a family of worshipping Christians, dedicated to Christian Education, Spiritual Growth, Pastoral Care, Outreach and Fellowship.
If you have any comments or suggestions regarding this website, please contact the webmaster via email at webmaster@allsaintsparish.ca